Home
Talk

14
735pages on
this wiki
Welcome! to the Rage of Bahamut Wiki. This Wiki is all about the Card Game for the Android and iOS.
Currently we have 735 articles and 2,927 images.
You can help by adding new pages, editing existing articles, or even by spreading the word about our site. Visit the Forum to discuss with others or give your opinion about this game.
---
If you have some extra time, it would be appreciated if you would give us some feedback in the Feedback and Ideas Thread. In the Information Discussion I have asked you specificly about the card pages, but feel free to talk about anything.
---
Upcoming Event!
Event Start
15th of May 2013
Event Ending
20th of May 2013


Featured Card!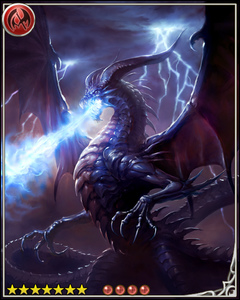 Bahamut is the Leading Card for the Demon Realm. Bahamut makes an appearance in multiple stories in human knowledge, one of the most known one is in the One Thousand and One Nights book where Jesus passed out on the sight of Bahamut's massive form. Bahamut also makes it appearance in multiple games (notable: Final Fantasy and other Japanese Games). Although it might seem evil, Bahamut actually caries Earth and keeps it separated from hell in Lore.Bahamut in RoB..
Notice

We kindly ask of you that you respect the neutrality of this site and therefor do not post your invitation code and trading offers in the comment sections, nor do you make special pages for this.
Why did you come to this Wiki?