Urd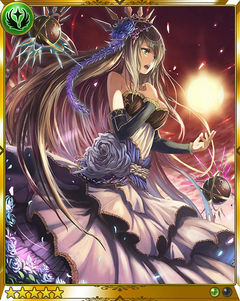 Faction: Gods
Rarity: S Rare
Attack: 1670
Max Attack: 4170
Defense: 1380
Max Defense: 3460
Special Ability: Prayer of Faith
Effect: Big boost to gods ATK/DEF
Power Cost: 10
Quote: The unchanging past... an inevitable fate... All lies within the purview of destiny. Only the miracle of hope, that light which lies outside of providence, beyond despair, may illuminate the future.
Market Price:
[Revealing Hope] Urd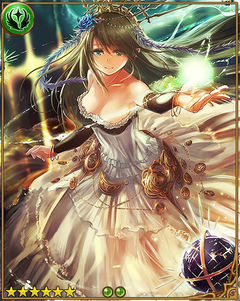 Faction: Gods
Rarity: SS Rare
Attack: 3564
Max Attack: 6998
Defense: 2962
Max Defense: 5808
Special Ability: Prayer of Faith
Effect: Big boost to gods ATK/DEF
Power Cost: 10
Quote: Unleashing all that is within me, now is the time to grasp freedom from the threads of fate. The shining ray of hope grants clarity upon our destinations. Together, let us pave a path to a future brimming with hope... Come, take my hand.
Market Price:
Ad blocker interference detected!
Wikia is a free-to-use site that makes money from advertising. We have a modified experience for viewers using ad blockers

Wikia is not accessible if you've made further modifications. Remove the custom ad blocker rule(s) and the page will load as expected.